Hub:raum is Deutsche Telekom's tech incubator, supporting, mentoring, and investing in startups with innovative business ideas. With locations in Berlin, Krakow, and Tel Aviv, hub:raum generates commercial opportunities connecting the startup ecosystem with Deutsche Telekom's business units. 
T Mobile Hub:raum is the startup incubator which focuses on discovering, mentoring, and investing in innovative technology projects which provide potential mutually beneficial business opportunities with Deustche Telekom's business units. 
Hub:raum runs a slate of regular events and programs over the course of the year, including the WARP Accelerator program, occurring multiple times annually and involving dozens of companies from Europe and beyond  and with different scope and focus (for instance, one example emphasized Narrowband-IoT technologies).
T-Mobile Hub:raum has three arms (Berlin, Krakow, Tel Aviv), with the Krakow unit being founded in 2012. At its time of founding, organization heads were seeking partners who could help deliver training and mentorship in the areas of B2B sales and pitching/presentations.
At the time, NorthStar was delivering a project for the Krakow Google for Entrepreneurs office involving presentation and B2B sales training for a group of 10 startup companies destined for an upcoming program in the US. Having attended a session, a representative from Hub:raum saw potential for cooperation between Hub:raum and NorthStar. 
Since that time NSC has cooperated with Hub:raum on multiple projects including several editions of WARP (delivering both B2B sales  training and pitch training for startup companies in preparation for pitching to business heads of Deutsche Telekom), the Challenge UP program (a joint venture of DT, Cisco, and Intel involving 20+ startup tech companies), and other projects.
NorthStar consistently and reliably delivers visible results in the quality of presentations delivered by the dozens of startup companies they've worked with in partnership with Hub:raum. 
Specifically this includes improvements in clarity of message, conciseness, and delivery. Since attendees at the event typically see both the "before" version of the pitch an the "after", they are well-positioned to judge the effectiveness of the work NSC does, which has resulted in continued cooperation on T-Mobile hub:raum projects.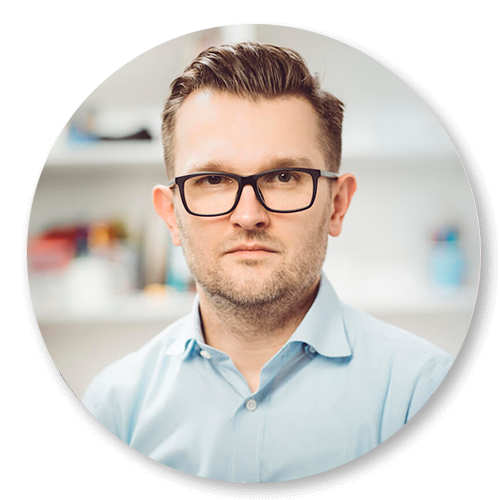 "Without selling, it's just a hobby. Right? So you need to know how to sell"
Jakub Probola, Managing Director
Jakub Probola (Managing Director, hub:raum Krakow):
Hub:raum is Deutsche Telekom's innovation unit that does scouting and development of innovation that is done outside of the group of the company. So we are mainly looking for startups that can create synergies with Deutche Telekom's business units.
Lukasz Ciesla (Operations/Program Manager, hub:raum for CEE):
Since 2012 we have built a portfolio of more than 20 companies. But we also maintain an ecosystem of more than 200 startups.
Jakub: We know that through this we can also create unfair advantages for both sides for the startups, and for Deutsche Telekom.
Marcin Maciejewski (Innovation Driver, hub:raum):
We've got lots of verticals, lots of areas that we are digging for solutions.
Lukasz: The commercialization part is tremendously important, so we need to build the right setup for these startups. Because we want to really use their resources in the most effective and pragmatic way.
Jakub: We need to know that the team standing behind the idea is able to execute, has competences. The idea of course counts. But we do not pay a penny for the idea. We pay for the execution.
Why should tech companies and startups focus on sales?
Jakub: Without selling, it's just a hobby. Right? So you need to know how to sell.
Marcin: They usually concentrate on making the technology to work. Also they are not thinking about how to communicate and how to sell.
Jakub: As soon as you can, get out of the garage and start selling. You won't feed your family with your hobby actually.
Lukasz: Sales should be always like the main thing – not the only thing – but the main thing of our acceleration programs.
Marcin: You just have to find somebody from outside to help you with that because you are focused on the stuff that you are doing.
Jakub: So the recommendation is of course, either hire the guy, or get the right guys, that can work with you.
How has your experience with NorthStar Consulting been?
Jakub: We are feeling very much comfortable working with you guys. Because we know that you can deliver the quality, you know where to put the focus, you know how to drive those guys – to make them sellable, and able to execute and to sell.
Lukasz: What I really like in NorthStar Consulting is that we are using a kind of lean sales approach. It's about trying to test things on the way.
Jakub: And I'm talking about…preparing an offer up to how to pitch and how to do the presentation. Which is incredibly important actually. And you are the guys who can do this, you can deliver this.
Lukasz: You are not only building the plan, but you are also working on the execution. So you are close to them when they are talking to the customer.
What do startups say about NorthStar?
Jakub: The feedback from startups is always really good.
Lukasz: I'm receiving really great feedback, and all these startups, they are saying, they want to have you on board.
Marcin: The way they talk to me by the phone, it was totally different. They were satisfied for sure, and I felt the difference.
Lukasz: Honestly we are not looking for another sales company, because I strongly believe – and this is my personal opinion, but I've also heard this from other team members – that we have the right company on board, that we have the right people. And that's why we strongly believe in the cooperation with you.