Bolt (formerly known as Taxify) is a ride-sharing, food delivery, and micromobility solution serving 30 million customers in 150+ cities in 35 countries around the world. In addition to the B2C market, Bolt serves B2B clients via its Bolt Business division.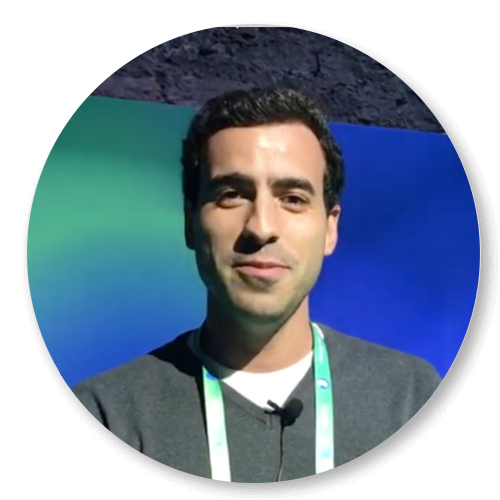 "It's the relationship that you create. And I think this training is really important in covering this."
Nunu Cohaeia, Bolt Business, Portugal
Ian Bori: I'm Ian Bori, I work for Bolt, I handle Bolt for business in Kenya, Uganda, Tanzania, which are the East African markets.
Nunu Cohaeia: So my name is Nunu Cohaeia. I work for Bolt in Portugal. I am solely responsible for the B2B sales in Portugal.
Ian: So what we do is offer a solution to startups all the way to corporates offering a ride-hailing solution that enables them to take trips more conveniently.
Ian: You have personas and there are different ways of approaching them.
Nunu: Being able to create a persona and profile of that person is really important – to know in advance what to expect and how you must conduct and lead the meeting.
Ian: You're taught on how to build stories. So it helped me to create conversations as I approached my clients, creating more warmth. And at the end of the day, getting to have a better relationship with my clients as we proceed in closing sales.
Nunu: And I really implemented them and started to see that the overall interaction and confidence that was built with the client really grows.
It's the relationship that you create. And I think this training is really important in covering this.
Ian: So my expectations were met above and beyond – because what I got to learn from this training is that you can actually categorize your clients into personas, basically meaning each client has a very specific need.
Nunu: I would definitely recommend this b2b training to other salespeople.
Ian: I've been able to make a better impact. I've been able to meet my targets.
Nunu: If they want to get a really nice systematization of what is the science of sales but not losing the art part. So it was really nice to get this science – so we can not only search for ourself, so it was really educating, and I'd really recommend it. 
Ian: So I'd advise this course in itself or this training in general for anyone who would like to improve their sales career.