4 Reasons Why CEE Software Companies Need an Outbound Sales Process
As someone in the software business, how do you get your new customers?
We speak with software houses all the time in countries across the CEE region – Poland, Ukraine, Hungary, Slovakia and others. We have a pretty good picture of what they do to acquire customers.
We see a few common models in this industry:
Word-of-mouth: You do great work, and your current clients recommend you to others
Repeat Business: You do great work, and your clients hire you for more projects
3rd-Party Sources: You have a sales rep in a target market or someone who brings you leads
Each of these has their own appeal. Obviously, doing great work and watching more business flow in is a lot of fun.
Or maybe you just want to pay somebody a nice chunk of the deal's value and count on him to bring you leads.
There is also another approach, which is different in one key way – you have more active control over the types of companies you work with and jobs you do.
That would be developing an outbound sales process.
Sales is not typically high on the list of skills that CEOs of software companies possess.
Usually, leadership gets thrust into the position of doing sales, since there is no one else to handle it – especially early on in the life of the company, when you maybe only have 10-30 developers.
So what happens is that software house CEOs – usually you have a technical background as a programmer – do their best based on intuition, experience, and not a lot of formal training.
Another very popular model is depending on a third party to bring you business. This may be a sales rep you hire in a target country, like Western Europe or the US.
Or, you may have an arrangement with an independent person or organization that brings you leads in exchange for a % of the deal value or other arrangement.
While these models have their own attraction – you don't have to do the sales, or at least don't have to do the "hard" parts like finding leads – it still leaves you dependent on a third party.
But what if you wake up one morning to get that dreaded news – you're biggest client has decided – for whatever reason – to move on without you?
What would your next move be?
Why you should build your own outbound sales process & team
Don't leave your sales picture incomplete or overly dependent on any one source or individual(s). Here are 4 reasons why you should become more independent by developing your own active outbound sales process: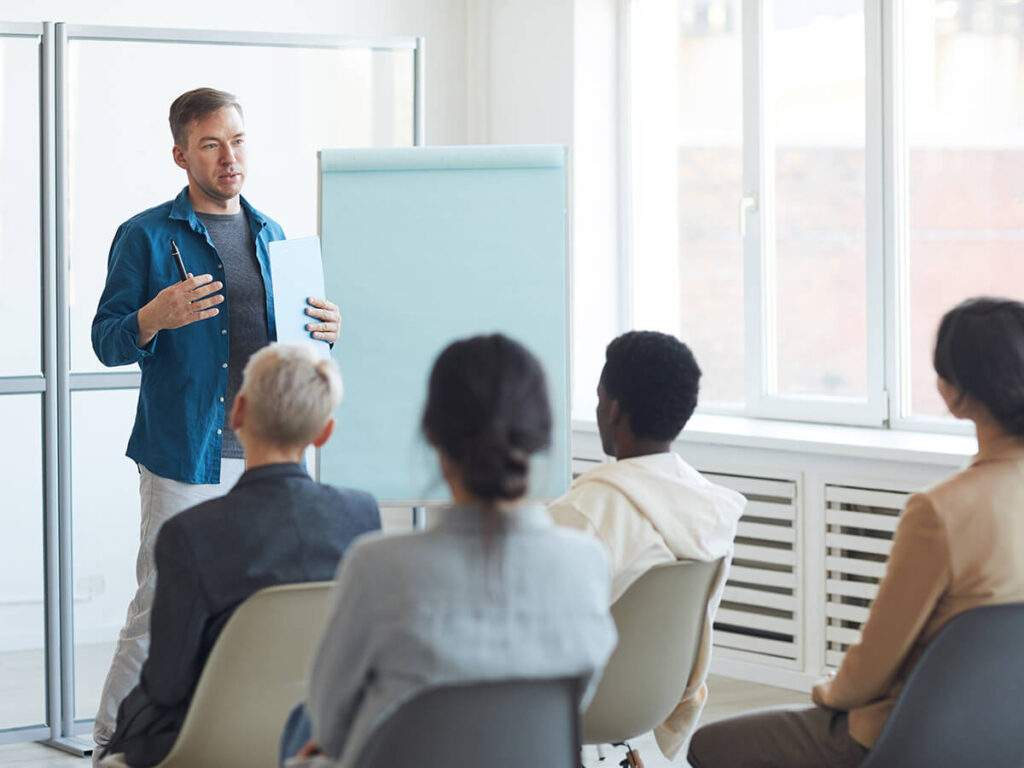 1. Quantify & Optimize this key business component
Just like when you are creating an app or website. You want to have something you can measure, analyze, and optimize.
If you're doing some sales already on "feel" or intuition, without a lot of data being collected or recorded, you might ask yourself why it's not important to you to track this process just like you would stages of the development process.
After all, should you really treat this key driver of your company's future with any less care than you would pay a client's project?
Ideally, you should have a sales process that is:
Repeatable – it doesn't depend on any one person's talents – it can be implemented by others in the organization, over and over again
Controllable ­– You should have some reasonable expectation that if you do enough of input X you'll get a certain amount of output Y – whether that's amount of outreach contacts converting to meetings, or number of offers that convert to deals
Scalable – Your process should be carefully documented[link to article on having a sales talk/manual], logical and understandable enough to teach to others relatively quickly (within days) when you feel ready to expand the sales efforts and grow the company
Having a quantifiable process also allows you to analyze it to see where you may have weak points and to optimize it.
Ultimately, having a sales process gives you a greater feeling of control.
Every leader of a company at some point feels that stomach-gnawing anxiety over one core question – what if I lose a key customer?
There are several ways to reduce this risk – and give yourself a greater feeling of control and confidence that no matter what happens, you'll be able to weather any unforeseen losses.
Having an active outbound sales process – rather than relying on individuals or inbound sources alone – you'll regain a sense of control and complete the sales picture with the other side of the equation.
By having a scalable outbound sales process, you:
Don't depend on individuals who could disappear – either within the company, or on external sales reps
Don't depend only on inbound sources which you can't directly control
Complete the sales picture with the outbound part to complement your inbound sales
Developing an outbound sales process simply makes sense because it reduces your risk and dependence on factors you can't control.
3. Take Control over who you work with
Ever find yourself taking on projects that are just…meh?
Who would be your dream client? What type of project would make you really excited to come into work in the morning?
When you have an active outbound sales process, you can take more control over the direction of your company by targeting the clients you really want to work with.
We help our software house clients[link to software testimonials] figure out the full picture of their ideal client – not just the type of company, but the personas within the company they should reach out to. We also develop an understanding of what those personas' roles, responsibilities, and needs are.
This way, we can reach these prospects more effectively with the right message and understanding of how we can solve their pains and help them reach their aspirations.
You don't have to keep on taking the same types of boring projects rather than the ones you really want.     
4. Keep more of your $/Money​
Just like with any premium skill, if you're able to do the sales yourself, you don't have to give up large chunks of money to a third party to funnel potential business to you. Or pay for an expensive foreign sales presence.
By having your own sales team, you can capture more of that value. If you and existing members of the team are better at sales (also important in the software outsourcing industry, as we have to sell ourselves and even technical people have to deal with clients and do this at some point), you'll become more effective and not feel you have to unduly share value with external parties.
Learning sales as a software house also makes a lot of sense – after all, you're not selling a completed, one-off project. You're selling yourselves and the service you can provide first and foremost. No one can do that better than you.
Want to learn how we can help you do that?
Let's set up a 15-minute Skype chat.